I'm linking up with Rachael at
You, Me and Natalie
for this weight loss challenge.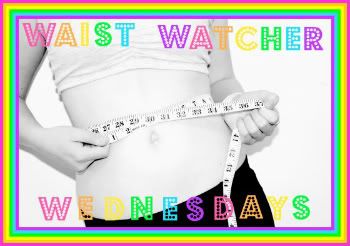 So how's it going for you? I'm sure you are wondering how it went for me. Doesn't Wednesdays come way too fast? It just seems like it was just last Wednesday. Well I'm down a pound. I'll take that!
Well I debated back and forth about what to do. Mr. P said I just needed to decide and just pick one. He said I could go weeks trying to decide and that's true. I just didn't know what to do. And then dental problems happened and I really had to alter how I ate. So crunchy veggies weren't going to work. Or nuts. I had to eat a softer and no w chewier diet for a few days. No hard food for a week.
I was deciding between doing the Whole Living 28 day challenge or Medifast.
So here's what I found:
Whole Living 28 day challenge:
This program is about whole foods and detoxing yourself. Basically all you eat is fruits, vegetables and plant-based fats, including nuts, seeds, and oils. No processed foods or beverages, sugar, diary, gluten, and caffeine. Then during week 2 you start adding back in seafood, beans and lentils, and organic soy. Then week 3 you add back gluten-free grains and eggs. Week 4 is an added week. It wouldn't be too hard for me. I don't drink caffeine regularly, just on occasion. I could do this, but it would be hard limiting myself.
You're not supposed to graze. You eat your meals at meal times. I think it would be good to eat every 2-3 hours. .
Medifast:
calorie restricting program of shakes, bars and meals which are high in protein and full of vitamins. You get one meal that is lean protein and vegetables. You have to be strict about it. This would be hard because it is such calorie restricting.
You don't graze here either. You have 6 meals that are spaced out. Because of calorie restricting, you can't exercise.
Because of the dental work I put off things. Starting on Wednesday, became starting on Thursday then pushed back to Friday. Well then Saturday I still wasn't in the mood to eat a limiting way.
So I decided to start on Monday. Sunday became a grocery shopping day and prep day. So today would mark the 3rd day into the Whole Living Challenge. This is a plan that takes a lot of prep work. I think if you live in a modern city it would be easier -- with all those juice bars and healthy eating places. I wanted to try this first because 1. it would detox my body. 2. if it didn't work I could still go to Medifast. 3. I could exercise
and
wouldn't be limited.
So honesty here: I dislike the gym because I hate being this lumpy thing that walks in and have to be with other people who are fit and look great. Yes I think the whole world is looking at me and making fun of me. I can't help it -- growing up with mean girls. Yes, I can't really see myself as I am. So it's been hard to want to join a gym. Hence me dragging my feet with that. Ok let's back up. I HATE EXERCISING. Can I say that again? I HATE EXERCISE!!! It's not fun to me. It's not something I look forward to. I look at my sister like she is alien because she lives at the gym. She does spinning, pilates and weight lifting there. So how do you motivate yourself to work out? Yes I want the easy button.
I know most people say it's hard but when you get used it you start to like it and look forward to it.
I own several DVDs but Mr. P packed them in a box and they aren't in our place right now. I liked the DVDs. I had a Pilates DVD and Jillian's 30 day shred. Let's just say Jillian's 30 day shred plus C25K taxed my IT band so I can't do those together.
Treadmill versus Elliptical? Elliptical will always win out with me, but I feel like a treadmill will give me a running option. Ugh did I just say that? Running. I've been wanting a TreadClimber though but too pricey for me.
What I decided for exercise is to start walking then work up to jogging. Maybe I would try that C25K. I really just want to be in shape. I also added NIKE exercises and some free weight exercises. I'm going to start on Friday because of work. It's hard to fit anything in with 3 -12 hour shifts.
Let's keep it simple.
Take care lovelies!